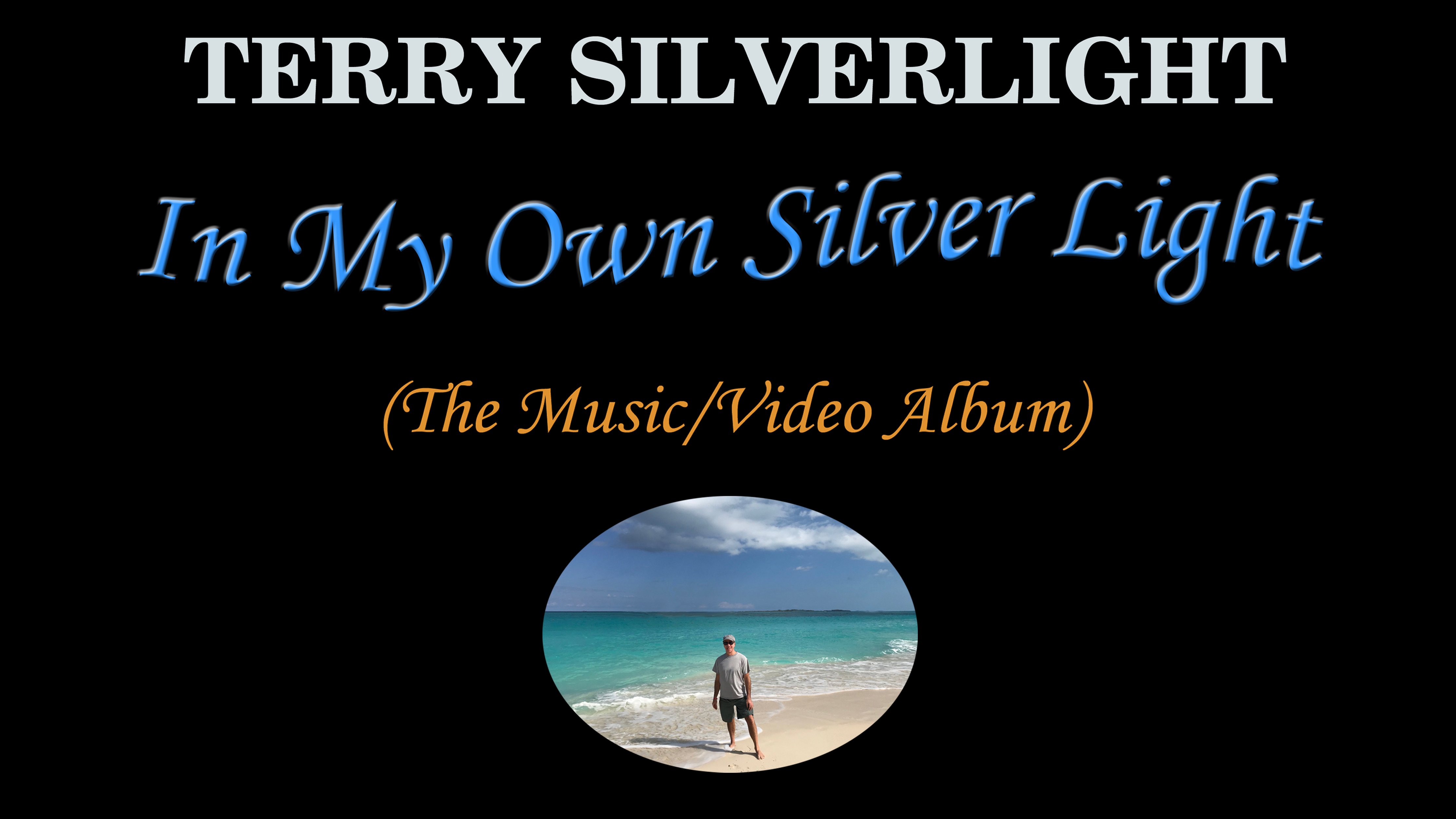 All composed, produced, performed, recorded, filmed by
TERRY SILVERLIGHT

VIDEOS

WORDS FROM TERRY SILVERLIGHT
It was challenging and rewarding putting together my take on the various musical styles, directions and dynamics that interest me into one album. Additionally, through the language of music, I wanted to maintain a focus on my vision of hope, love, positive energy, bright light, silver lining, a better world, in my own way, IN MY OWN SILVER LIGHT.

There's another thing about this album that's special for me: I've made several solo artist albums featuring myself in various musical styles and settings, including ensembles, duets, songwriter collaborations and those which I'm the sole writer and performer with guest instrumentalists and vocalists. But this album is just me doing all the writing, producing, arranging, instruments, vocals, recording, and filming.

Actually, I had the idea of, and started working on this self-made solo album before the COVID-19 pandemic hit, when artists creating music by themselves became more commonplace. In fact, I've enjoyed making music on my own since I was a kid. Even before I was pursuing my freelance drumming career from an early age, I was honing and recording my writing skills.
Examples
start video at 1:40

In addition to the many artists I've contributed my efforts to in a variety of styles and settings with some of the world's most outstanding musicians, along with a vision of hope, love, positive energy and a better world for all of us, It's been great creating music solely on my own. All of it inspires me to present my new music/video album IN MY OWN SILVER LIGHT.

I hope you enjoy it.
- Terry Silverlight